Features
PANORAMIC

Sirona Orthophos SL 3D includes a full range of panoramic x-ray exams including standard, pediatric, sinus, TMJ, quadrants, thick layer anterior, multi-slice posterior, bitewing and more.

PEDO-FRIENDLY

Capture pediatric panoramic images for ultimate versatility and reduced patient dose.

BITEWING PROGRAM

Sirona Orthophos SL 3D panorex and cone beam systems includes extraoral bitewings, a convenient alternative to traditional intraoral bitewing exams.

HIGH-QUALITY IMAGES

A direct conversion sensor (DCS) combined with state-of-the-art autofocus technology delivers sharp, clear panoramic images with every shot.

CEPH UPGRADEABLE

Add cephalometric capacities to Sirona Orthophos SL 3D at any time through the manufacturer (NOTE: Subject to Availability.)

CONE BEAM 3D

Sirona Orthophos SL 3D delivers high-quality, adjustable medium field of view cone beam images to support a broad range of dental applications from endodontics to airway studies.

MEDIUM 3D FOV

Sirona Orthophos SL 3D's small field of view 5 x 5.5 cm is a perfect choice for endodontics and single implants. Choose the 8 x 8 cm 3D field of view for single or dual arch scans. The optional larger 11 x10 cm scan is ideal for airway evaluations. (NOTE: Subject to Availability.)

CEREC INTEGRATION

Sirona Orthopohos SL 3D dental panoramic and cone beam system integrates seamlessly with CEREC CAD/CAM solutions.

PREMIUM SYSTEM

A top-of-the-line model in the Sirona extraoral dental radiography product portfolio, the Sirona Orthophos SL 3D cone beam system delivers superior image quality, reliability, and ease of use.

TWAIN INTEGRATION

Easily integrate panoramic images captured with the Sirona Orthophos SL 3D system into almost any dental imaging or practice management software with TWAIN integration.
Specifications
PANORAMIC MODALITY:

Included

PANORAMIC BITEWINGS:

Included

CEPHALOMETRIC MODALITY:

Upgradeable by Manufacturer

3D MODALITY:

Included/Medium FOV

3D FIELD OF VIEW (in CM):

5x5.5, 8x8, 11x10

ACTUAL DIMENSIONS:

41"(W) x 54"(D)

RECOMMENDED DIMENSIONS:

51"(W) x 56"(D)

POWER REQUIREMENTS:

220V/20A
See what our customers have to say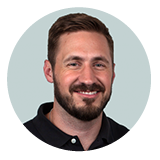 Dr. Jonathan Titus
Middletown, IN
"The whole process was well orchestrated and easy! I received personal attention and questions were answered quickly and competently. I will be recommending Renew Digital in the future!"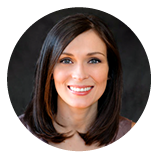 Dr. LeeAnn Evans
New Orleans, LA
"As a new orthodontic graduate, obtaining the highest quality X-ray system at the best possible value was important to me. Thanks to Renew Digital I was able to purchase a terrific Sirona X-ray system at a fraction of the price of new."