Features
CONE BEAM 3D

The i-CAT Flx MV delivers up to 15.5 cm FOV -- all at a low dose and affordable pricing. Select from preset scan protocols and customizable settings with SmartScan STUDIO touchscreen, streamlining workflow.

ADJUSTABLE 3D FOV

Standard Scan: 4, 6, 8.5 cm (h) x 8.5 cm (d).

QUICKSCAN+ PROTOCOL

Capture full dentition 3D imaging at a lower dose than a 2D panoramic x-ray with QuickScan+ .

LOW-DOSE PANORAMIC

i-CAT Flx MV delivers traditional 2D panoramic images with the innovative i-PAN feature.

HIGH-QUALITY IMAGES

i-CAT Flx MV features Visual iQuity, delivering the most advanced image technology for the clearest 3D and 2D images.

SURESMILE CERTIFIED

i-CAT Flx MV is fully compatible with SureSmile software.

TX STUDIO SOFTWARE

i-CAT Flx MV cone beam system comes complete with Tx STUDIO software, powered by Anatomage. This robust program provides all the tools dentists and dental specialists need to diagnose and plan implants, restorations, surgical procedures, endodontics, orthodontics, TMJ, and more.
Specifications
PANORAMIC MODALITY:

Included/Low-Dose 2D

PANORAMIC BITEWINGS:

Not Available

CEPHALOMETRIC MODALITY:

Not Available

3D MODALITY:

Included/Medium-Large FOV

3D FIELD OF VIEW (in CM):

8.5x15.5

ACTUAL DIMENSIONS:

48"(W) x 37"(D)

RECOMMENDED DIMENSIONS:

49"(W) x 53"(D)

POWER REQUIREMENTS:

110V/15A
See what our customers have to say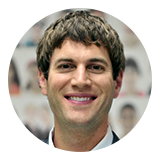 Dr. Derek Sanders
Miami, FL
"Purchasing an i-CAT from Renew Digital was the best decision that I could have made for my practice. The Renew Digital team was professional and extremely helpful throughout the whole process. They certainly delivered what they promised and I would do it again without hesitation."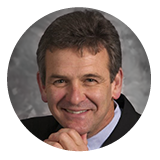 Dr. Joseph Tregaskes
Richmond, VA
"My whole experience with Renew Digital has been exceptional. All options were thoroughly explained to me and I never felt pressured to make a purchase. I can unequivocally recommend Renew Digital and all associated staff."