Features
DEDICATED PANORAMIC

CS 8100 3D system from Carestream Dental delivers true 2D panoramic x-ray images with its dedicated sensor technology.

PANORAMIC

CS 8100 3D panoramic and cone beam system captures fast and accurate panoramic images including: standard, segmented, TMJ (2 or 4 views), maxillary sinus, and segmented bitewing.

PEDO-FRIENDLY

CS 8100 3D system features a child-specific setting for both 2D and 3D images that automatically reduces the image field size and radiation output, enhancing patient safety.

BITEWING PROGRAM

CS 8100 3D panoramic and cone beam system features a bitewing-like view for a quick and easy alternative to intraoral bitewing x-rays.

HIGH-QUALITY IMAGES

Variable focal trough technology and face-to-face positioning ensures anatomically correct digital dental panoramic images each and every time.

CEPH UPGRADEABLE

As your practice grows, add the power of "One Shot" cephalometrics to CS 8100 3D panoramic and cone beam system to capture stunning cephalometric digital dental images in just over a second. (NOTE: subject to availability)

CONE BEAM 3D

The versatile CS 8100 3D panoramic and cone beam system delivers crystal-clear, high-quality 3D/CBCT images in seconds. Choose from a variety of fields of view, including EndoHD mode, Pediatric Program, Universal field of view, and Single or Dual Jaw options.

ADJUSTABLE 3D FOV

CS 9300 Select panoramic and cone beam system captures a wide range of 3D field of view sizes (4x4, 5x5, 5x5HD, 8x5, and 8x9) to support a variety of dental applications with digital x-rays - from single implants to dual jaw exams.

FOCUSED 3D FOV

The Pediatric program, with its 4x4 cm field of view, limits exposure by confining radiation to a smaller area, ideal for pediatric exams. The 5x5 cm Universal field of view is perfect for most local dental examinations. Use the 5x5 cm EndoHD mode with a 75 µm resolution for exams requiring detail and precision, such as endodontic applications.

MEDIUM 3D FOV

The 8x5 cm Single Jaw mode is ideal for exams requiring a full view of either the maxilla or mandible, including implant planning, surgical guide creation, and other surgical applications. The 8x9 cm Dual Jaw mode captures both dental arches in a single scan for a larger view of the dental anatomy and structures.

HIGH-DEFINITION 3D

With image resolution up to 75 μm, the CS 8100 3D system delivers superior quality 3D scans, providing the detail required for even the most complex dental examinations and treatment plans, including endodontics.

PREMIUM SYSTEM

The top-of-the-line model in the Carestream Dental extraoral imaging product portfolio, the CS 8100 3D panoramc and cone beam system, delivers superior image quality, reliability, and ease of use.

CADCAM INTEGRATION

CS 8100 3D system integrates seamlessly with Carestream Dental's full range of 3D CAD/CAM solutions including impression scanning, CS restore, CS milling system, and more.

TWAIN INTEGRATION

Panoramic images captured by the CS 8100 3D panoramic and cone beam system can be easily integrated into almost any imaging software.

CS IMAGING SOFTWARE

The included feature-rich, yet easy to use CS Imaging Software provides all the tools dental professionals need to quickly analyze, store, retrieve, and share both panoramic and cone beam digital dental images.
Specifications
PANORAMIC MODALITY:

Included/Dedicated

PANORAMIC BITEWINGS:

Included

CEPHALOMETRIC MODALITY:

Upgradeable by Manufacturer

3D MODALITY:

Included/Adjustable FOV

3D FIELD OF VIEW (in CM):

4x4, 5x5, 5x5HD, 8x5, 8x9

ACTUAL DIMENSIONS:

37"(W) x 44"(D)

RECOMMENDED DIMENSIONS:

48"(W) x 55"(D)

POWER REQUIREMENTS:

220V/20A
See what our customers have to say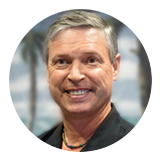 Dr. Damon Wilkerson
Portland, TX
"You guys have been super! Thanks very much!"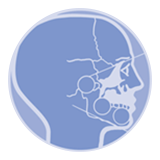 Ms. Susan Hoy, Georgia Oral Surgery Associates
Conyers, GA
"We are thrilled with the x-ray machine and the install was so easy. I would certainly recommend your company."