Features
CONE BEAM 3D

With the i-CAT Next Generation, capture 3D views from single arch to full skull and any desired fields in between. Dynamic clinical control allows you to acquire high-definition 3D scans while minimizing patient dose.The i-CAT Next Generation delivers the widest range of cone beam images - at just about any field of view and resolution, minimizing patient dose.

LARGE 3D FOV

The 16 x 13cm field of view captures the maxilla and both TM joints in Extended Diameter Scan (EDS) mode for TMJ evaluation and airway analysis.

EXTENDED 3D FOV

The Extended Field of View, 23cm (d) x 17cm (h), captures full cranial height images with this cone beam x-ray system.

ADJUSTABLE 3D FOV

Standard Scan: 4, 6, 8, 10, 13 cm (h) x 16 cm (d), 8 cm (h) x 8 cm (d) Extended Field of View (Cephalometric): 17 cm (d) x 23 cm (h) Custom Mode: any height from 2-13 cm (h) x 17 cm (d).

FAST-SCAN PROTOCOL

Optimize workflow with remarkably rapid scan and reconstruction times. Capture all diagnostic images in one fast scan (4.8 seconds) for ultimate efficiency.

LOW-DOSE PANORAMIC

Simply check a box in the software to transform i-CAT Next Generation cone beam x-ray system into a standard 2D panoramic dental x-ray unit. The system's 2-in-1 functionality is a convenient benefit for practices that require both 2D and 3D cone beam x-ray imaging.

HIGH-QUALITY IMAGES

State-of-the-art sensor technology delivers clean, clear, high-quality 3D scans and panoramic images to facilitate any dental diagnosis.

SURESMILE CERTIFIED

i-CAT Next Generation is fully compatible with SureSmile software with a super-fast 14.9 second scan time.

TX STUDIO SOFTWARE

i-CAT Next Generation cone beam system includes Tx STUDIO software. Powered by Anatomage, this robust program provides all the tools dentists and dental specialists need to diagnose and plan implants, restorations, surgical procedures, endodontics, orthodontics, TMJ, and airway assessment.
Specifications
PANORAMIC MODALITY:

Included/Low-Dose 2D

PANORAMIC BITEWINGS:

Not Available

CEPHALOMETRIC MODALITY:

Included/Extracted from 3D

3D MODALITY:

Included/Large FOV

3D FIELD OF VIEW (in CM):

8x8, 17x23, any height from 2-13x16, Extended: 23x17

ACTUAL DIMENSIONS:

48"(W) x 53"(D)

RECOMMENDED DIMENSIONS:

50"(W) x 72"(D)

POWER REQUIREMENTS:

110V/15A
See what our customers have to say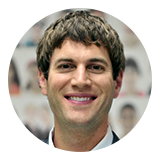 Dr. Derek Sanders
Miami, FL
"Purchasing an i-CAT from Renew Digital was the best decision that I could have made for my practice. The Renew Digital team was professional and extremely helpful throughout the whole process. They certainly delivered what they promised and I would do it again without hesitation."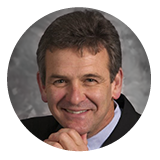 Dr. Joseph Tregaskes
Richmond, VA
"My whole experience with Renew Digital has been exceptional. All options were thoroughly explained to me and I never felt pressured to make a purchase. I can unequivocally recommend Renew Digital and all associated staff."