Features
PANORAMIC

The Instrumentarium OP300 provides a wide selection of panoramic imaging programs, including standard panoramic imaging and more advanced options such as ortho zone, orthogonal, wide arch, TMJ, and bitewing views.

BITEWING PROGRAM

Instrumentarium OP300 panoramic and cone beam system features a bitewing-like view for a quick and easy alternative to intraoral bitewing x-rays.

PEDO-FRIENDLY

Instrumentarium OP300 automatically collimates images for adults and pediatrics to reduce patient exposure and increase patient safety during the use of this dental x-ray equipment.

HIGH-QUALITY IMAGES

Instrumentarium OP300 combines features such as a rigid 5-point positioning system, the latest sensor technology, and a metal artifact reduction (MAR) tool to produce the highest-quality images.

CEPH UPGRADEABLE

As your practice needs to change, Instrumentarium OP300 can be upgraded with a cephalometric x-ray arm for premium cephalometric imaging. Single or dual sensor models are available. (NOTE: subject to availability)

CONE BEAM 3D

The OP300 panoramic and cone beam system captures high-quality focused and medium field of view cone beam images in seconds.

ADJUSTABLE 3D FOV

Capture both 6x4 cm and 6x8 cm field of views with the Instrumentarium OP300 panoramic and cone beam system based on exam and diagnostic need.

FOCUSED 3D FOV

The 6x4 cm focused field of view is perfect for single site implants or localized diagnostics, minimizing radiation to the smallest possible dose.

MEDIUM 3D FOV

The 6x8 cm medium field of view captures the entire dental arch for multiple implant placements and for the use as surgical guides.

PREMIUM SYSTEM

The top-of-the-line model in the Instrumentarium product portfolio, the Instrumentarium OP300 panoramic and cone beam system delivers superior image quality, reliability, and ease of use.

TWAIN INTEGRATION

2D images captured with the Instrumentarium OP300 panoramic and cone beam system can be easily integrated into almost any dental x-ray imaging software.
Specifications
PANORAMIC MODALITY:

Included

PANORAMIC BITEWINGS:

Included

CEPHALOMETRIC MODALITY:

Upgradeable by Manufacturer

3D MODALITY:

Included

3D FIELD OF VIEW (in CM):

6x4, 6x8

ACTUAL DIMENSIONS:

38"(W) x 57"(D)

RECOMMENDED DIMENSIONS:

44"(W) x 57"(D)

POWER REQUIREMENTS:

220V/20A
See what our customers have to say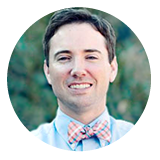 Dr. Buddy Davis
Simpsonville, SC
"Our x-ray is working great. Renew Digital did an awesome job getting things set up for us."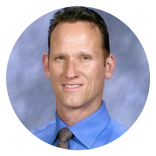 Dr. Alan Shelhamer
Carlsbad, CA
"I couldn't be happier; Renew Digital exceeded my expectations and I will certainly work with them again in the future and recommend them to anyone looking for radiography equipment."