Features
DEDICATED PANORAMIC

Vatech Pax-Duo 3D features two embedded auto-switching sensors that rotate automatically between traditional panoramic x-rays and cone beam modes.

PANORAMIC

Vatech PaX-Duo 3D captures high-quality standard, child, TMJ (open and closed), and sinus panoramic views in seconds.

PEDO-FRIENDLY

Vatech Pax-Duo 3D provides a panoramic pediatric selection that reduces radiation output for maximum patient safety.

HIGH-QUALITY IMAGES

Auto-Focus technology optimizes radiographic images by compensating for incorrect patient positioning during the dental pano and atypical dental anatomy without the need for multiple scans.

CONE BEAM 3D

Vatech PaX-Duo3D delivers medium 3D Field of View images in a variety of sizes to support a wide range of dental applications. The Pax-Duo3D features four cone beam capture modes including: maxillary, mandible, occlusion, and TMJ.

ADJUSTABLE 3D FOV

Vatech PaX-Duo 3D delivers a variety of field of view sizes to meet a wide range of diagnostic needs. The larger 12 x 8.5 cm size scans the entire dental arch, while the smaller 5 x 5 cm field of view captures only the region of interest, reducing patient dose and eliminating the need to diagnose unnecessary structures.

MEDIUM 3D FOV

Vatech PaX-Duo 3D captures medium Field of View dental radiography images in optimal sizes for dental diagnoses and implant placement, including: 5 x 5 cm, 8.5 x 5 cm, 8.5 x 8.5 cm, and 12 x 8.5 cm.

TWAIN INTEGRATION

Panoramic images captured by the Vatech PaX-Duo 3D panoramic and cone beam system can be easily integrated into almost any imaging software.

EZ3D SOFTWARE

The included Ez3D software provides robust cone beam acquisition, and intuitive image analysis and management functions, such as cross-sectional views, implant simulations, nerve mapping, and measurement tools. The intuitive report function provides easy export and reports for referrals.
Specifications
PANORAMIC MODALITY:

Included/ Dedicated

PANORAMIC BITEWINGS:

Not Available

CEPHALOMETRIC MODALITY:

Not Available

3D MODALITY:

Included/ Medium FOV

3D FIELD OF VIEW (in CM):

5x5, 8.5x5, 8.5x8.5,12x8.5

ACTUAL DIMENSIONS:

43"(W) x 62"(D)

RECOMMENDED DIMENSIONS:

55"(W) x 79"(D)

POWER REQUIREMENTS:

110V/20A
See what our customers have to say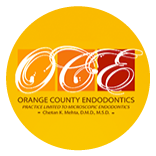 Dr. Chetan Mehta
Tustin, CA
"I think your customer service from your first email to the last one was 'top notch'. The process was effortless and the process much smoother than I could have imagined. Plus, the Renew Digital technician was very good and the install went smoothly."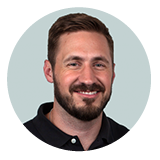 Dr. Jonathan Titus
Middletown, IN
"The whole process was well orchestrated and easy! I received personal attention and questions were answered quickly and competently. I will be recommending Renew Digital in the future!"