Although Renew Digital specializes in providing our customers with some of the most trusted names in the digital dental imaging industry, sometimes it is worth focusing on a particular manufacturer or model. In this case we are discussing the Planmeca ProMax 3D Classic, which delivers several features and functions to help make this dedicated panoramic and medium field of view (FOV) cone beam system a great choice for general dentists and specialists alike. In addition, purchasing certified pre-owned digital dental imaging equipment from Renew Digital helps make owning a Planmeca CBCT system more affordable than ever.
Planmeca has been a trusted brand in dentistry for over 50 years. During that time, Planmeca has been an icon of quality and reliability, and a leader in the dental industry, both in the U.S. and internationally.
The Planmeca ProMax is Planmeca's flagship extraoral imaging product line. High-quality, reliable, and dependable, Planmeca ProMax systems are built with longevity in mind, making them an ideal option for repurposing and resale. Planmeca ProMax systems represent an affordable avenue through which dental professionals and specialists can incorporate state-of the-art imaging technology into their practices while saving money at the same time.
The Planmeca ProMax 3D Classic is one of the most popular Planmeca models in the Renew Digital catalog, and for plenty of good reasons. Here are our top five.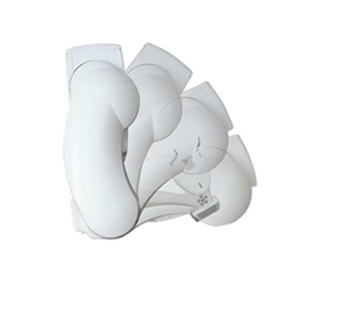 1.High-Quality Images
Some Planmeca imaging systems, including the Planmeca ProMax 3D Classic, feature SCARA technology. SCARA, or Selectively Compliant Articulated Robotic Arm, ensures precise movements by guiding the technology's cutting-edge electromechanical construction through real-time computation of dynamic rotation patterns. SCARA technology facilitates complex geometric movements during rotation to produce the highest-quality, optimized imaging for each individual patient, for both two-dimensional panoramic images and 3D CBCT images.
The added rotational movement delivered with SCARA results in higher accuracy, additional anatomical detail, and more precise and efficient diagnoses. All of these benefits can help provide improved clinical outcomes.
2.Extraoral Bitewings
Although traditional intraoral bitewing images can be useful for diagnosing dental caries, bone loss and periodontal conditions, some patients find them both unpleasant and uncomfortable, especially those with strong gag reflexes. Intraoral bitewing programs also complicate internal procedures and protocols as sensors, films and dental operatory X-ray units must be carefully cleaned and sterilized thoroughly between patients, taking up valuable staff time.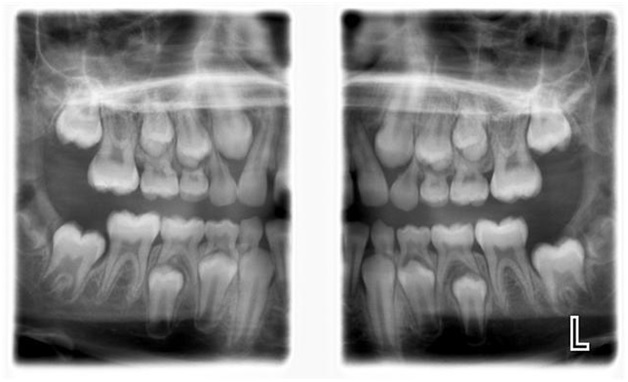 Extraoral bitewing capability frees dental professionals from some of these concerns and enables them to offer a less invasive, more comfortable, and more efficient approach to capturing bitewing images. Some Planmeca ProMax 3D models come equipped with optional extraoral panoramic bitewing programs, enabling a faster, more convenient alternative to intraoral bitewings. While some manufacturers simply capture a segmented panoramic image as their version of extraoral bitewings, Planmeca's True Extraoral Bitewing functionality uses SCARA technology to provide a more accurate view of the dental anatomy with less interproximal overlap. What's more, Planmeca's extraoral bitewings provide 24% more tooth visibility at up to 77% less radiation than standard intraoral bitewing radiographs.
3.Planmeca Romexis 3D Imaging Software
Renew Digital includes the Romexis 3D imaging software with every certified pre-owned Planmeca ProMax 3D Classic purchase. An all-in-one, open and compatible dental software program, Romexis offers a wide range of tools and functions to support an equally wide range of dental practices and specialties.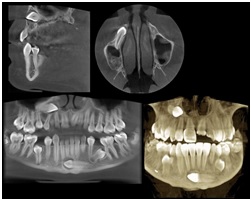 Romexis facilitates capturing, storing, accessing, and processing all types of imaging data, including both 2D and 3D images, within a single database. Romexis is open, third-party device compatible, and scalable; it has been designed to grow with the needs of your practice. Romexis makes it easy to import and export images in industry-standard formats or to export data directly to third-party software. Romexis also natively supports both Windows and Mac OS, compatible with offices that use either PC or Apple technology.
Romexis is also widely acclaimed for its superior usability, optimizing common workflows, and simplifying basic processes through an easy-to-use interface. Planmeca also maintains an extensive library of user resources, including hundreds of video tutorials to educate their users and help improve their patient care.
4.Medium Field of View Cone Beam
The Planmeca ProMax 3D Classic offers four fields of view to support a variety of different dental exams. It offers a small FOV at 5x5cm and medium FOV in several configurations including 5x8cm, 8x5cm 8x8cm. The smaller, 5x5cm FOV setting allows for the capture of localized, high-resolution images that are perfect for focused applications such as single tooth exams and implants as well as endodontic exams. The medium FOV 5x8cm and 8x5cm views capture single jaw and other applications, while the 8x8cm scan can capture both dental arches. This standard 8x8cm FOV is practical for dental implant planning, the creation of surgical guides, oral and maxillofacial surgery, as well as other dental treatments.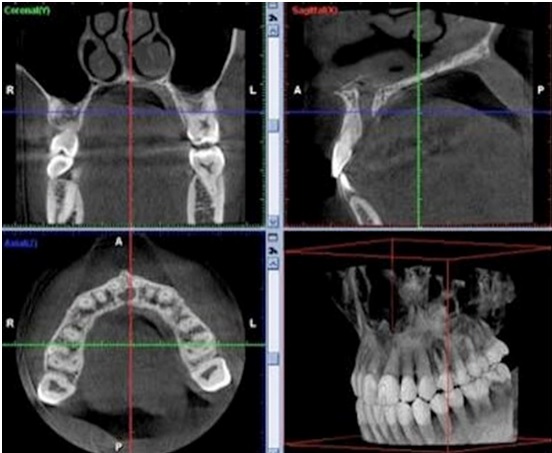 Operators also have the flexibility of selecting between several different high-resolution imaging modes when extreme precision and detail are required. The Planmeca ProMax 3D Classic includes scan settings in resolutions up to .075mm voxel sizes (endodontic mode) to offer the precise clinical accuracy required for planning for implants, root canals, and other endodontic treatments.
Some models are also available with the optional Planmeca Ultra Low Dose imaging protocol that enables the capture of 3D scans at a dose lower than standard 2D panoramic exams, ideal for radiation-sensitive individuals, follow up exams and more.
5.Affordability - Save up to 30%-50% with Renew Digital!
While some dental professionals may be reluctant to purchase a new dental CBCT system due to the high price tag, buying a certified pre-owned system through Renew Digital can provide substantial cost savings. In many cases, Renew Digital can save dental practitioners up to 30% to 50% off the price of new Planmeca ProMax 3D units, accelerating their return on investment.
Buying used dental equipment with Renew Digital does not mean that you must sacrifice quality or service. Our equipment specialists check and recheck every dental CBCT system we sell against manufacturer standards to ensure that they are only offered for sale in like-new condition with the latest firmware and software for the most up-to-date features.
Our low prices also include the cost of installation and training for your staff as well as a comprehensive warranty that covers remote support, replacement parts, and labor for any onsite repairs. Our certified technicians will install your Planmeca dental cone beam system onsite at your practice and you will have the benefit of working with our experienced project managers every step of the way.
To see what actual Renew Digital customers have to say, consult our numerous 5-star reviews.To learn more or to get a complete list of available Planmeca ProMax 3D Classic systems and pricing, contact us at 888-246-5611 or through our online contact form today.