The increasing affordability of dental cone beam (CBCT) technology has expanded the benefit of 3D imaging to a growing number of dentists and dental specialists. Today, more practices are making the investment in CBCT imaging systems to allow for greater in-office clinical capabilities as well as more rapid treatment planning and case acceptance. But with so many cone beam machines available, which CBCT system is right for your practice?
Today, we're sharing the top medium field of view (FOV) CBCT machines that can provide tremendous capability and the best value for your practice. If you're concentrating on procedures that require a larger field-of-view that includes areas beyond the dentition, check out our recent ranking of large FOV CBCT machines.
Because CBCT systems can be a significant investment for your practice, choosing the best machine is critical for your return. A medium field of view CBCT, often the best choice for many general dentists and specialists due to its versatility, is typically used to capture any area from 5x5cm up to both arches, which usually ranges from 6-11 cm in height and up to 14 cm in width.
Here is a list of common uses for medium FOV CBCT:
Surgical guides
Implant placement
Third molar extraction
TMJ analysis
Other applications requiring visualization of one or both arches
Most medium FOV systems offer a variety of volume sizes that allow you to acquire the smallest area possible while capturing the needed anatomy to minimize patient dose, in accordance with the ALARA Principle (As Low As Reasonably Achievable). Additionally, most medium FOV cone beam imaging systems available over the past decade have built-in functionality for panoramic imaging as well as the availability of optional ceph attachments, giving your practice an all-in-one dental imaging solution.
Sirona Orthophos XG 3D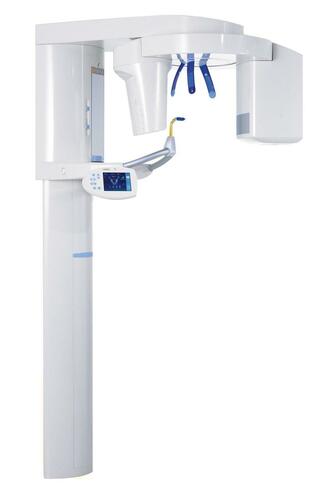 The Sirona Orthophos family of products is often regarded as a market leader for consistently delivering high quality panoramic 2D and 3D cone beam images at the lowest possible dose. The Sirona Orthophos XG 3D delivers this advanced image quality with its small to medium FOV to service a full range of diagnostic applications. In addition, dental and specialty practices we work with love the XG3 for its dependability.
Planmeca ProMax 3D Classic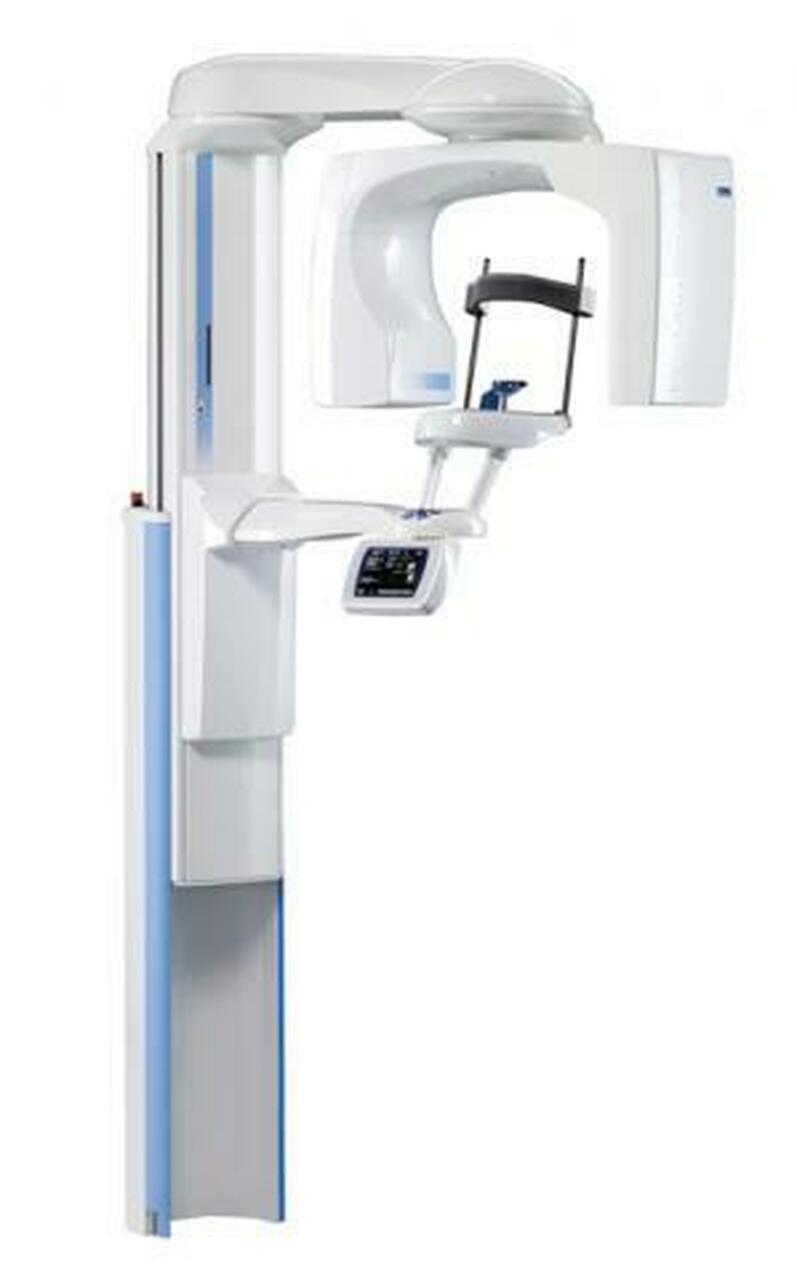 The Planmeca ProMax 3D Classic brings all of the innovative features of this leading brand's ProMax family of CBCT products. The ProMax 3D Classic was designed to accommodate most common dental procedures by providing a full arch 3D scan (full view of the upper or lower teeth). All ProMax 3D products uniquely feature SCARA (Selectively Compliant Articulated Robot Arm) technology, which makes exact, additional movements during rotation in order to capture complex anatomical features in fine detail. The Planmeca ProMax 3D Classic can capture both dental arches with a single scan, making it the perfect choice for implants, oral surgery, and surgical guide fabrication.
Though similar in cone beam and 2D panoramic functionality, as well as starting price, the Sirona Orthophos XG 3D and Planmeca ProMax 3D Classic have a range of differences which may help you select between the two. Our experts have spoken with many dentists who have used both systems, and we've summarized the key feature differences on our blog: Comparing the Planmeca ProMax 3D Classic and Sirona Orthophos XG 3D Systems.
Carestream CS 9300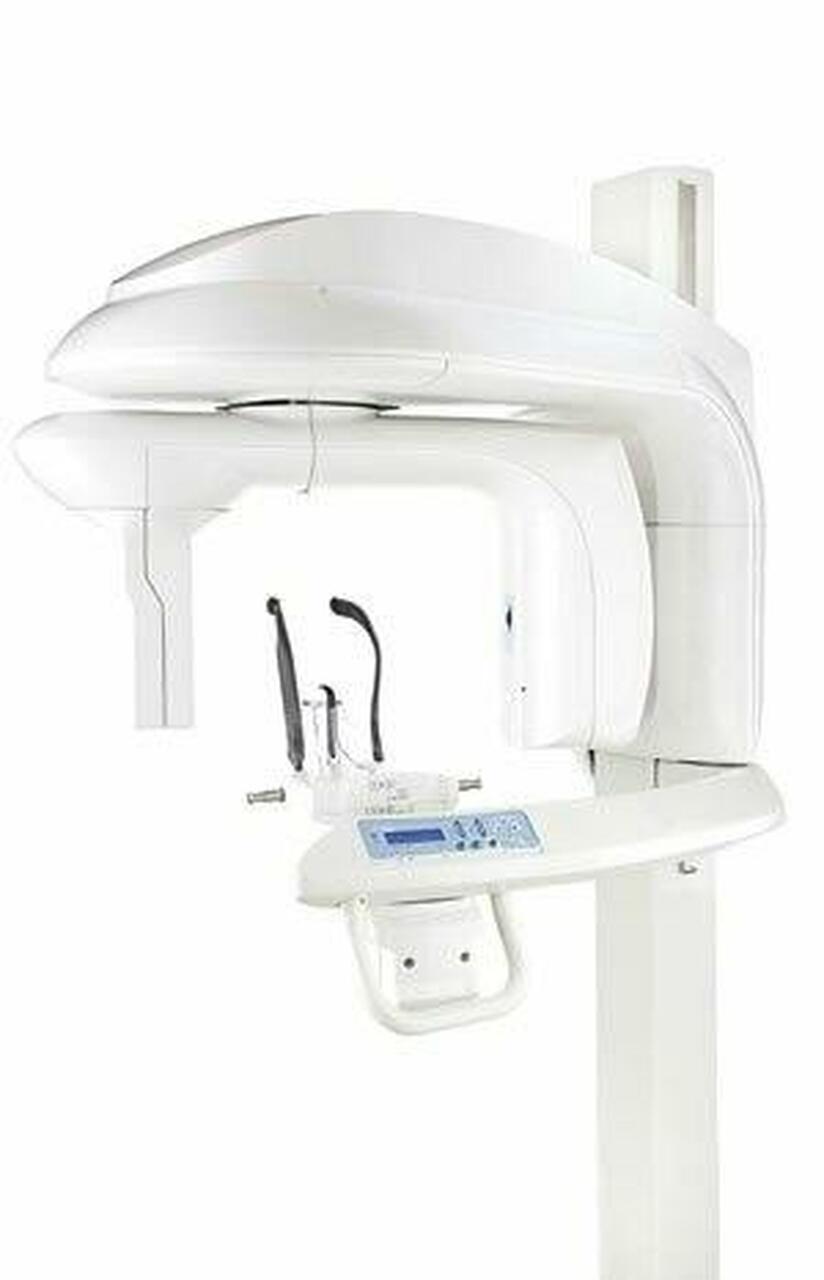 The Carestream CS 9300 Select is a high-quality multi-purpose solution, providing incredible image quality and a range of FOV sizes, up to 10 x 10 cm. The CS 9300 Select features a dedicated panoramic 2D X-ray, optional one-shot cephalometric and small-to-medium FOV CBCT. This Carestream CBCT provides the most value to support a wide range of dental specialties including general dentists, oral surgeons, endodontists, implant specialists and more.
Carestream CS 8100 3D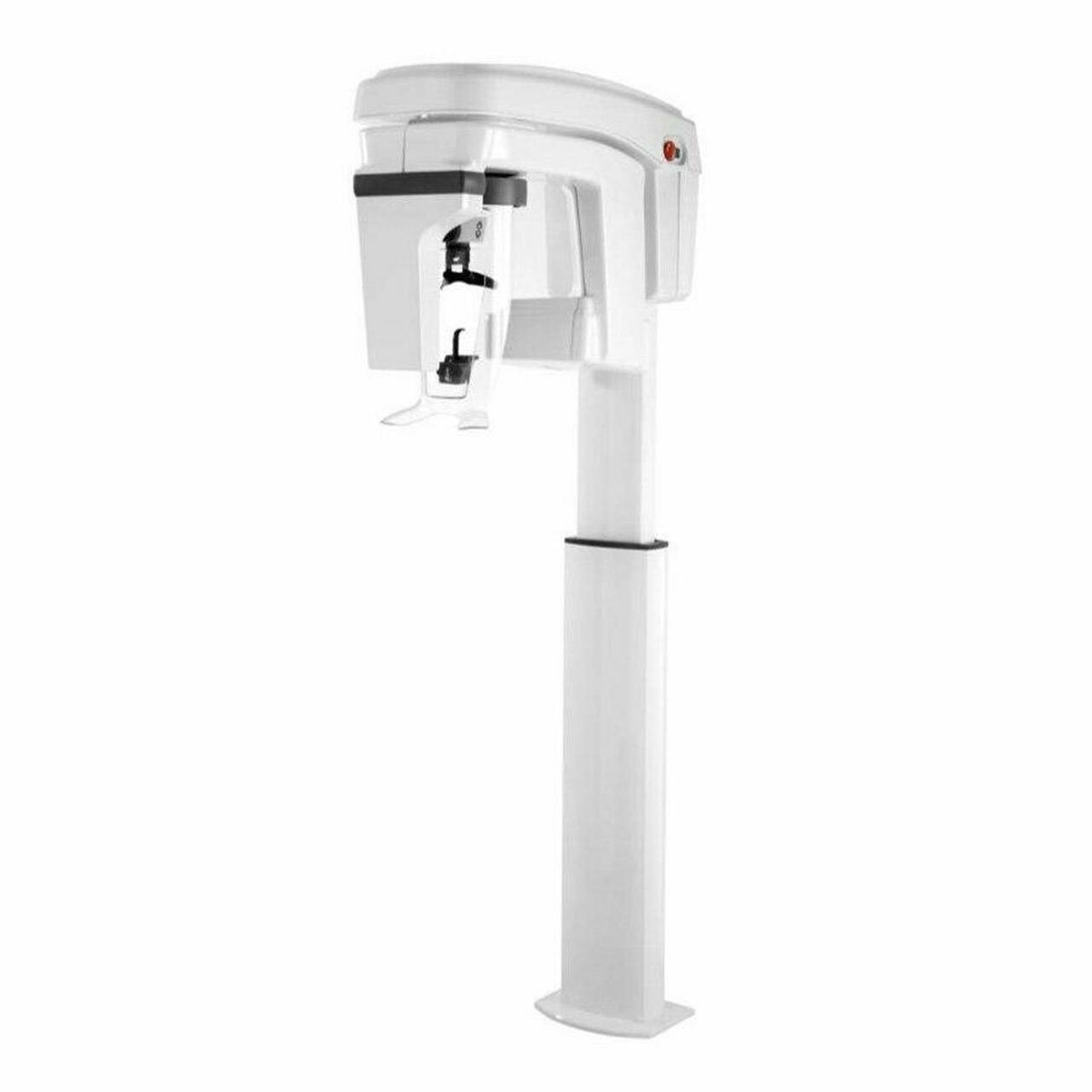 The Carestream CS 8100 3D is a compact, versatile dental CBCT system designed to fit in most any practice configuration. The compact size and lower price point from the CS 9300 are key value features. The CS 8100 3D similarly features adjustable FOV, with a slightly smaller FOV range than the CS 9300, making it more ideal for implant placement, oral surgery, and endodontics.
i-CAT Precise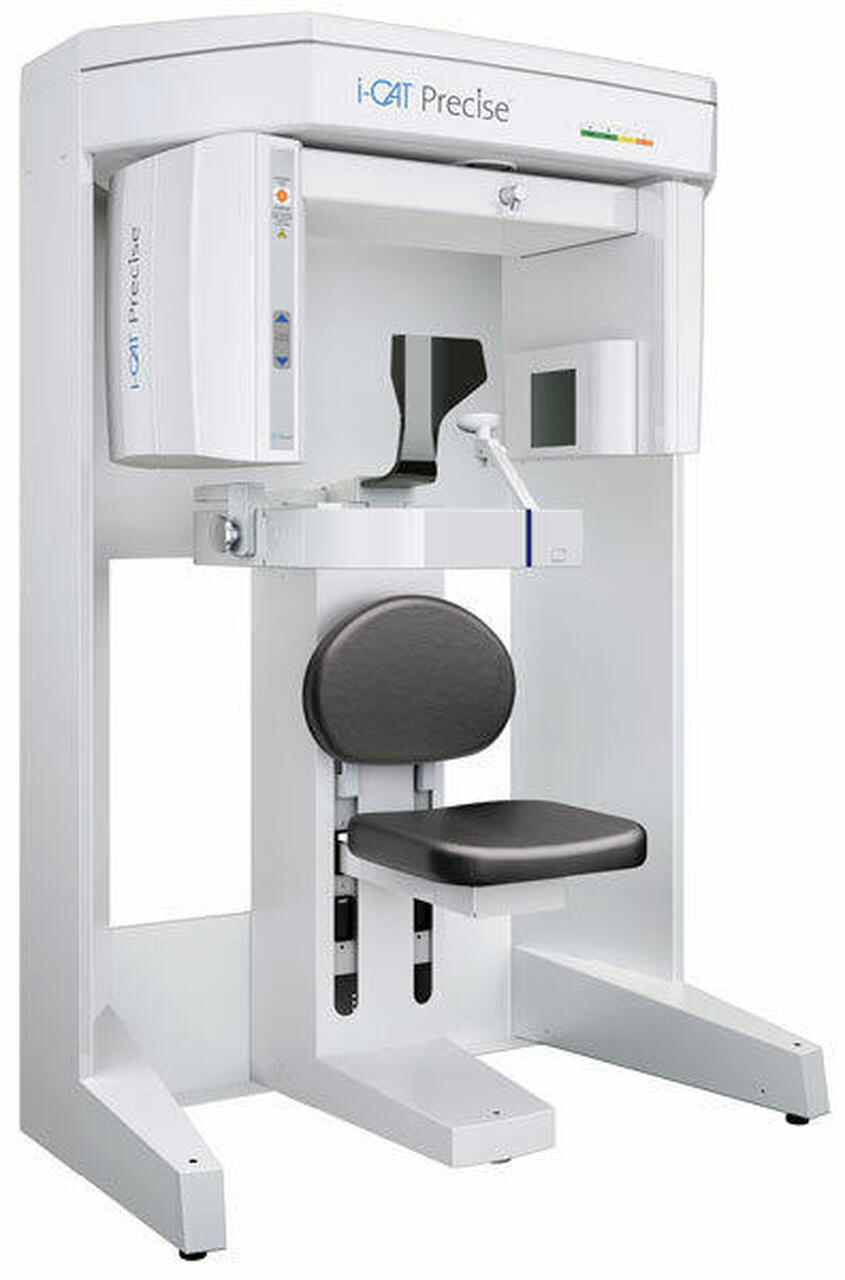 The i-CAT Precise is an economical CBCT offering from i-CAT. This cone beam machine delivers high-quality 2D & 3D images, supporting a wide range of dental applications, including general dentistry, implantology, endodontics, oral surgery and more. With the popularity of the i-CAT brand and features like built-in 2D panoramic and powerful Tx STUDIO software for treatment planning, dentists and specialists we speak with love this medium FOV CBCT system.
Honorable Mentions
When our sales representatives speak to dentists and dental specialists about adding a medium FOV CBCT imaging system to their practice, we often recommend models from Gendex and Instrumentarium, which now fall under the KaVo brand. Available as certified pre-owned through Renew Digital, the Gendex GXDP-700 and Instrumentarium OP300 offer fields of view in the same range as other medium FOV systems. We offer certified pre-owned Instrumentarium and Gendex systems that are very similar to models distributed under the KaVo brand but available at a much lower cost, providing your practice with tremendous value.
Gendex GXDP-700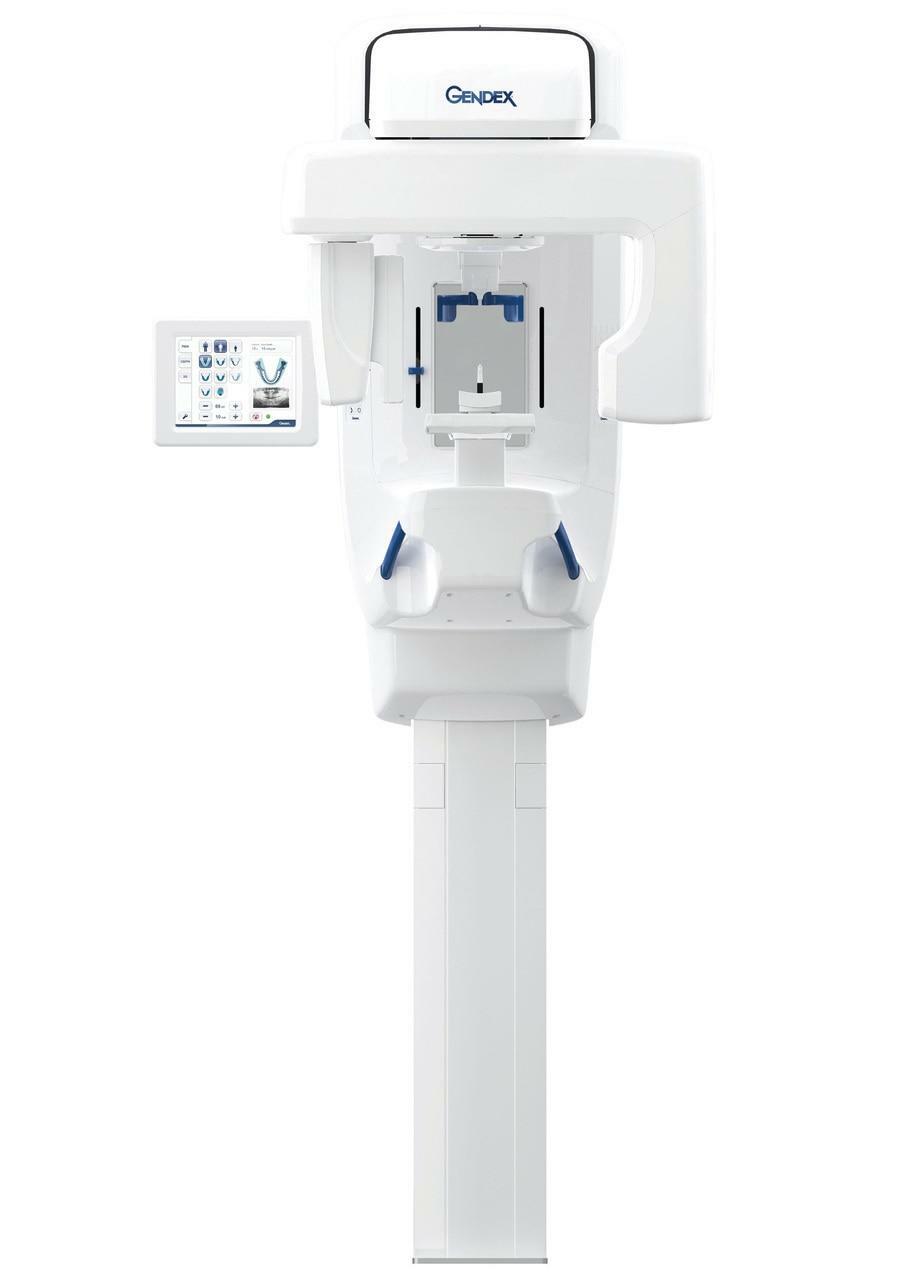 The Gendex GXDP-700 3D is ideal for capturing high-quality 2D panoramic X-rays and small FOV cone beam images. We often describe the GXDP-700 3D as being on the verge of medium FOV, because this CBCT system is capable of capturing a full dental arch. The GXDP-700 may be the perfect economical choice for you if your practice uses CBCT to create surgical guides, place implants and perform endodontic treatments. Its economic price and ease of use makes it an ideal entry point into dental cone beam imaging.
Instrumentarium OP300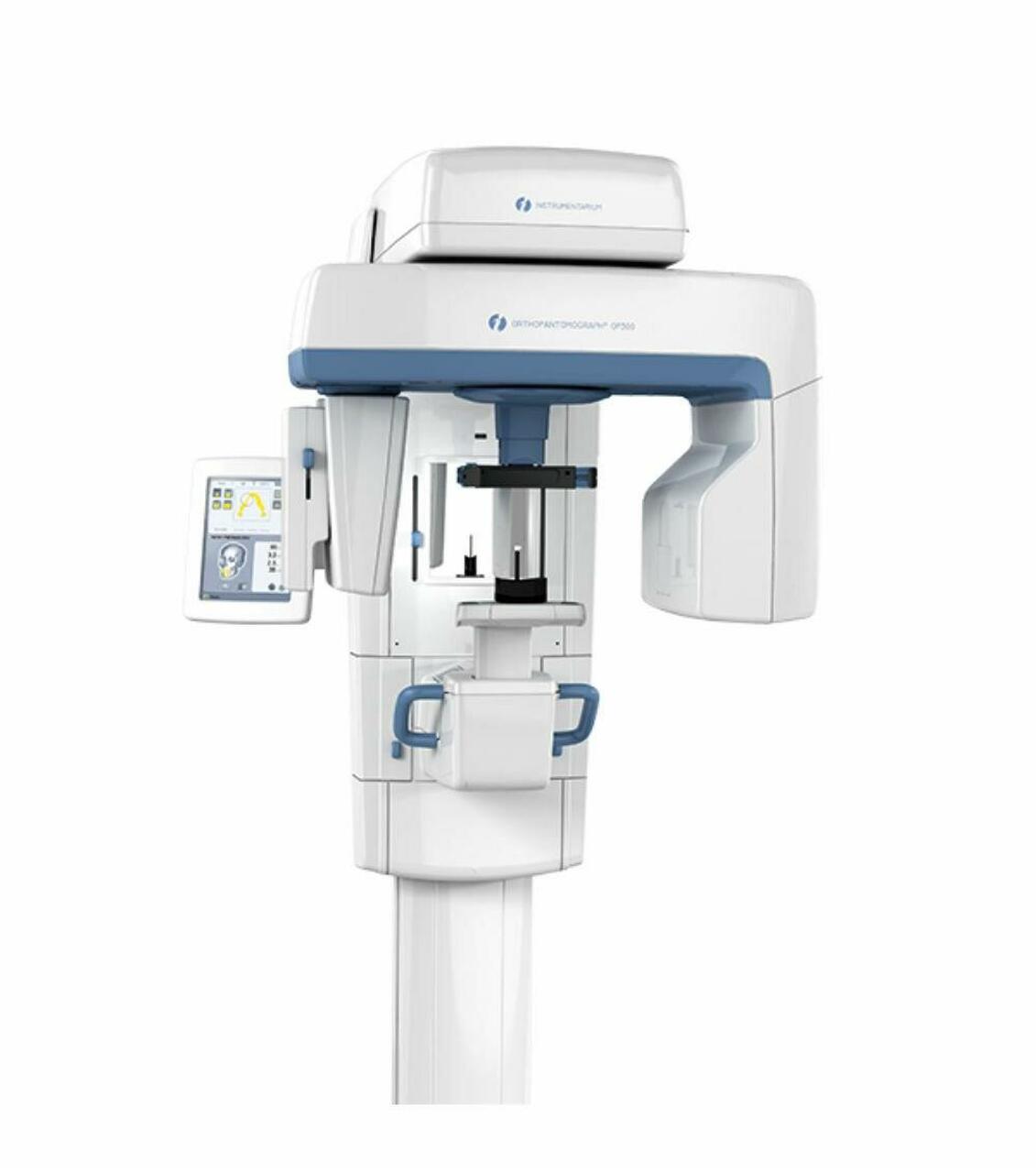 The OP300 from Instrumentarium delivers advanced 2D panoramic and bitewing X-Rays combined with both 6 x 4 cm and 6 x 8 cm cone beam field of views, also large enough to capture a full dental arch. Based on its range of imaging capabilities, strong reputation, as well as its highly economical price, we often refer this CBCT product to general dental practices, implant specialists, and endodontists. If you're looking for a budget-friendly option that does not compromise on image quality or functionality, the OP300 may be perfect for you.
---
If your practice requires a larger FOV, typically for capturing images beyond the dentition, a large FOV CBCT imaging system would be right for you. Alternatively, if your practice only requires 3D imaging for more localized procedures, such as endodontics or single implant placements, there are several small FOV CBCT products to choose from. Our sales representatives speak to dentists and dental specialists just like you to help you find the right imaging system to suit your needs. And with 30-50% off list prices, Renew Digital has a wide offering of certified pre-owned dental CBCT systems to help you maximize your investment.
Renew Digital Difference
Dentists and dental specialists looking to make the investment in CBCT imaging systems can turn to the experts at Renew Digital to help them find the right machine for their needs. Contact us today to discuss your needs, and we can help you find the right small, medium or large FOV cone beam machine for your practice.